Quinn Nordin Goes Blue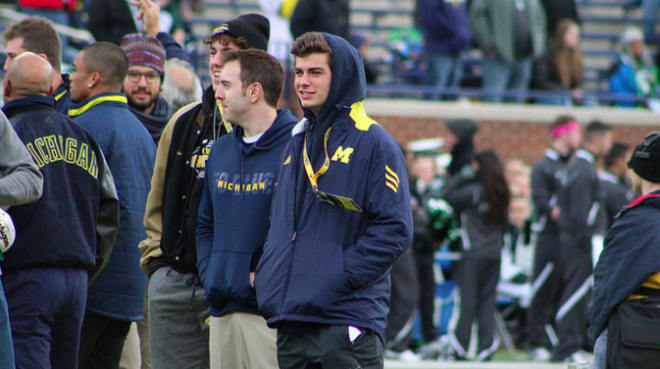 Longtime Penn State commit Quinn Nordin officially decommitted from the Nittany Lions last week, and today, he made things official: he'll be a Wolverine. The 6-2, 200-pounder is the top-ranked kicker in the nation, and a rare specialist given a three-star rating. He is ranked the No. 22 senior in the Great Lakes State.
Nordin's commitment brings Michigan to 27 pledges in the 2016 class.
Nordin missed much of his senior season due to a shoulder injury, but returned to action late for a Rockford team that made it to the third round of the Division-1 state playoffs with an 8-3 overall record. He made 2/3 field goals this year with a long of 51, landed seven punts inside the 20 yard line (while averaging 53 yards per boot), and landed 17 of 18 kickoffs in the endzone for touchbacks (the other was an onside kick).
Nordin took official visits to Baylor and USC in the final two weekends before National Signing Day, but in the end, the allure of playing for his childhood favorite - and the school he visited for nearly every game this fall - was to much to pass up.