Recruits React: Don Brown To Michigan
Michigan has its new defensive coordinator in the form of veteran coach Don Brown, who most recently led Boston College to the country's top spot among defenses.
The first order of business will be to finish out the 2016 recruiting class, and some of U-M's commits - and top targets - react to the hire.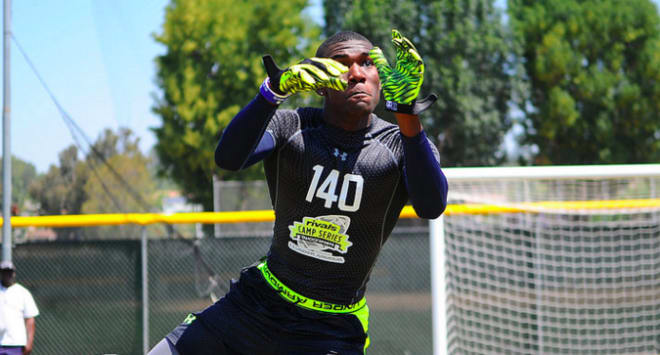 Los Angeles (Calif.) Loyola CB David Long
"I saw the news, and it's definitely a big hire."
Phoenix (Ariz.) Brophy Prep DE Connor Murphy
"Coach Harbaugh informed me about it. I don't know much about the coach, though Boston College was another school that offered me. I'm sure he will be another of the greats that have coached with Coach Harbaugh."
Cooper City (Fla.) DE commit Rashad Weaver
"I feel bad for the offenses who have to play us now."
Delray Beach (Fla.) Atlantic CB commit Antwaine Richardson
"I think that was a good hire because he did have the No. 1 defense at Boston College."
Upper Marlboro (Md.) Riverdale Baptist CB commit Sir Patrick Scott
"I haven't heard anything about him unfortunately. I plan to do my own research to see how good everyone says he is."
Old Tappan (N.J.) High School S Jordan Fuller
"I haven't had any contact with Michigan about the new DC yet."
Bowman (Ga.) Elbert County CB/Ath Mecole Hardman
"I don't know much about him but I guess it's a good hire."
Orlando (Fla.) Oak Ridge LB Jonathan Jones
"It's a great pickup. I would like to get to know him."
Boulder (Colo.) Fairview DE commit Carlo Kemp
"I'm very excited. He's a great coach."
Pembroke Pines (Fla.) Flanagan S commit Devin Gil
"I haven't talked to anyone about it yet. I think it's great though. He's the perfect coach for the job."